IT & Network Services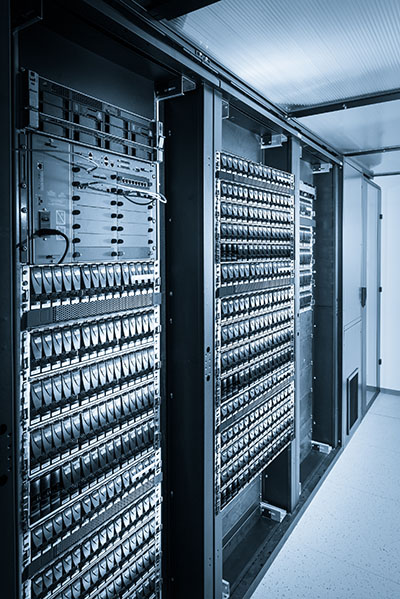 Stablize your organization, its access to information, its files and data, and the way it communicates by creating a solid and secure IT foundation
When on-premise and cloud-based network resources are giving your business or nonprofit a headache, our team can help to bring order, sanity, process, and stability for your team and clients.
---
On-Premise Network Management
We specialize in Microsoft-based networks, providing architecture, security, and desktop support for your entire infrastructure, whether you are utilizing Active Directory or an ad-hoc network. Our on-premise support includes flat-fee pricing and unlimited service for all devices on your network, making your IT budget predictable and manageable, regardless of how much support you need.
---
Cloud-Based Network Management
For cloud-based services using Microsft Azure, AWS, or other specialized services such as OneDrive or Dropbox, let us create, manage, and support the structure and usage of your digital services. Our team can even work in hybrid environments alongside of your on-premise resources to create one-seamless experience.
---
E-mail Management
For most modern organizations, e-mail is one of the most important resources to protect and manage. As an e-mail service provider, we specialize in creating stable and secure e-mail services for businesses and nonprofits. From custom e-mail servers to migration to services such as Microsoft 365 and Google Workspace (formerly G Suite), our team can ensure continuity of e-mail services and manage high turnover environments, mailbox delegations, e-mail list services, and more.
---
Database Management
We specialize in Microsoft SQL Server management. From hosted database services in our Data Center or Cloud Network to on-premise and cloud-based database services, we maintain database operation and assist our clients with custom development, reporting, migration, upgrades, importts, and exports from SQL Server environments.
---
VOIP Phone Management
The Gomez Agency is proud to offer and manage services provided by our two partners, Nextiva and RingCentral. Allow us to take charge of your business or nonprofit VOIP services, managing physical and virtual extensions as well as user accounts, autoattendants, call groups, and more.
---
Mobile Device Management
The need for organiations to control mobile device assets provided to staff and contractors is growing. Mobile device theft and misappropriation is a rising issue in organizations of all sizes. The Gomez Agency uses industry-leading tools and methods to maintain control of mobile devices. Using several MDM platforms and services, our agency can help provide uniform usage and monitoring of mobile phones, tablets, and even laptop computers.
---
Cyber Security Services
Our background in cybersecurity spans back several decades. From intrusion detection to data recorvery, our cyber security services can close the door to the bad guys and keep your business or nonprofit safe. Hire us to audit your environment and implement privacy and security best-practices to safeguard your most valuable data and digital assets.
---
Data Storage & Backup Management
No organization ever plans on losing data. When systems fail and financial, project, customer, or other valuable is lost, it is always a surprise. Sometimes, that surprise is devastating. Our agency works with clients to protect their data through the implementation of the right backup plans and through secure data storage of those backups. We also specialize in creating highly redundant, highly available data storage infrastructure that makes it virtually impossible for data to ever be lost.